Living History
Bringing History to Life!
Come join the early citizens of Sacramento City!  Experience Sacramento's rich historic heritage with the characters who lived it.
The Old Sacramento Living History Program is a volunteer organization dedicated to keeping the past alive and educating the public about Sacramento's history.  Using the backdrop of Old Sacramento's historic buildings, members create a "living street museum", performing throughout the year and recreating activities and events from Sacramento's early history and the California Gold Rush.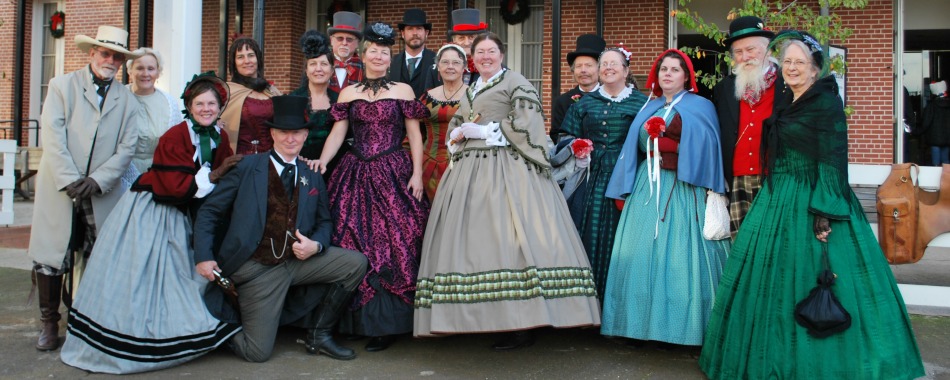 Be a Part of Living History
New members are always welcome!  New member training occurs twice a year.  If you would like to join the Living History Program, please download and submit the OSLH Volunteer Application.  Completed applications can be emailed to Zoey Jennings, the Educational and Interpretive Programs Assistant, at zjennings@cityofsacramento.org , or dropped off or mailed in to the Sacramento History Museum at 101 I Street Sacramento, CA 95814.
Have further questions?  Please contact our Members at Large, Jessica Kunz at jkunz241@yahoo.com and Cindy Cook at Cindy Cook cececook@comcast.net.
Meet the Living History Executive Council
Lisa Praxel – President
Mike Tufts- Vice President
Mike McCormack- Secretary
Buffy Tufts – Treasurer
Member-at-Large – Jessica Kunz
Member-at-Large – Cindy Cook
Are you a member with questions, concerns, or ideas?  Executive Council members are here to assist you with any and all Living History needs.  Get to know your council!