Old Sacramento Spring Festival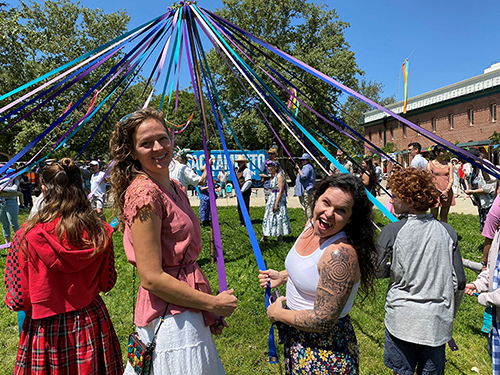 The Sacramento History Museum celebrates the season with a fun, free, and family-friendly Old Sacramento Spring Festival on the last Sunday of April. The festival takes place on the sycamore-shaded lawn just across from the Sacramento History Museum and California State Railroad Museum.
Spring celebrations, festivals, and traditions have been found across various cultures throughout time. Though Sacramento was only recently dubbed the "City of Festivals", spring celebrations in the region date back to the Gold Rush, including the 1885 "Grand Festival of Flowers" which honored philanthropist and art museum founder Margaret Crocker.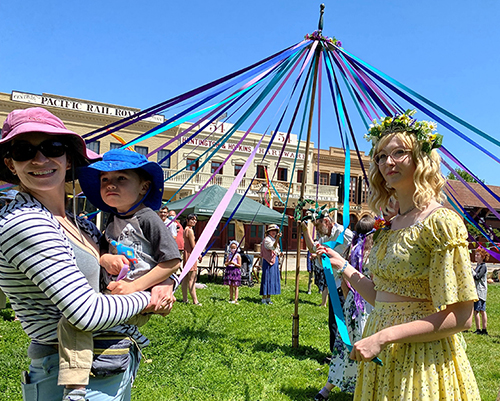 The Old Sacramento Spring Festival draws from that tradition, as well as from the Camellia Festivals that celebrated Sacramento's now 160-year association with its official flower.
A partnership of the Sacramento History Museum, Sacramento Living History, and the Sacramento Country Dance Society invites you to join in dances around a 15-foot maypole – complete with a crown and ribbons – as well as traditional country dances to live music. In addition to dancing, festival attendees can enjoy historic living history demonstrations, hands-on arts-and-crafts stations, hobby-horse races, gold panning, face painting, lawn games, and more.
The whole family will enjoy the festivities and the merriment as we ring in Spring!