Past Exhibits
History at a Glance
Sacramento Through Your Lens
This exhibit celebrated local Photographers by taking a look through their camera lenses to see how they have captured Sacramento. From beloved establishments which are now fond memories to new bright lights welcoming visitors to the capital city, these are pictures submitted by our community to share with you.
From amateur shutterbugs using cellphones to professionals in their field, we presented their perspectives of some of Sacramento's most iconic buildings and places.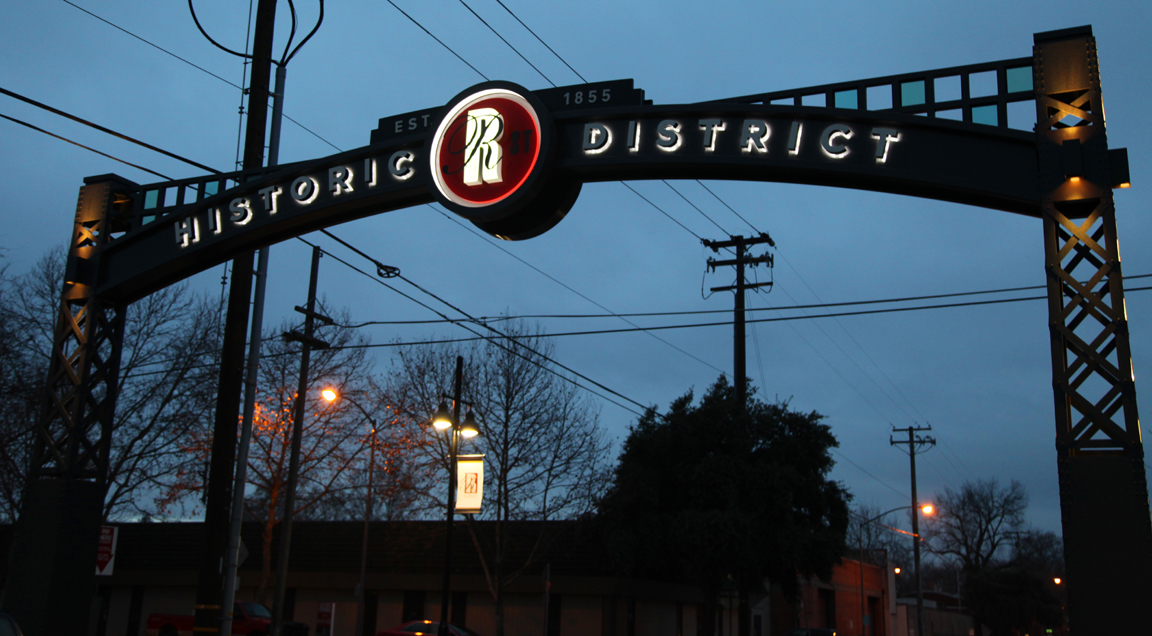 Community Arts Quilt Project
The pop-up exhibition promoted a shared sense of connection and hope from a diverse communities of women and girls answering the question, "What do women and girls need in Sacramento County?" The project was created and executed by Women's Wisdom Art as an interactive project during the county-wide Listening Circles organized by Sacramento For Women and Girls and the Blue Ribbon Commission on the Establishment of a Sacramento County Women's Commission, the volunteer efforts that led to the establishment of a Sacramento County commission for women and girls.
California in Print
Installed in the R. Burnett Miller Gallery on the museum's third floor, California in Print took a look at the ways Californians historically chose to document their lives through printed media. This collection recounts stories of adventure, hardship, discovery, and triumph, and highlights how perceptions of this new paradise evolved over time.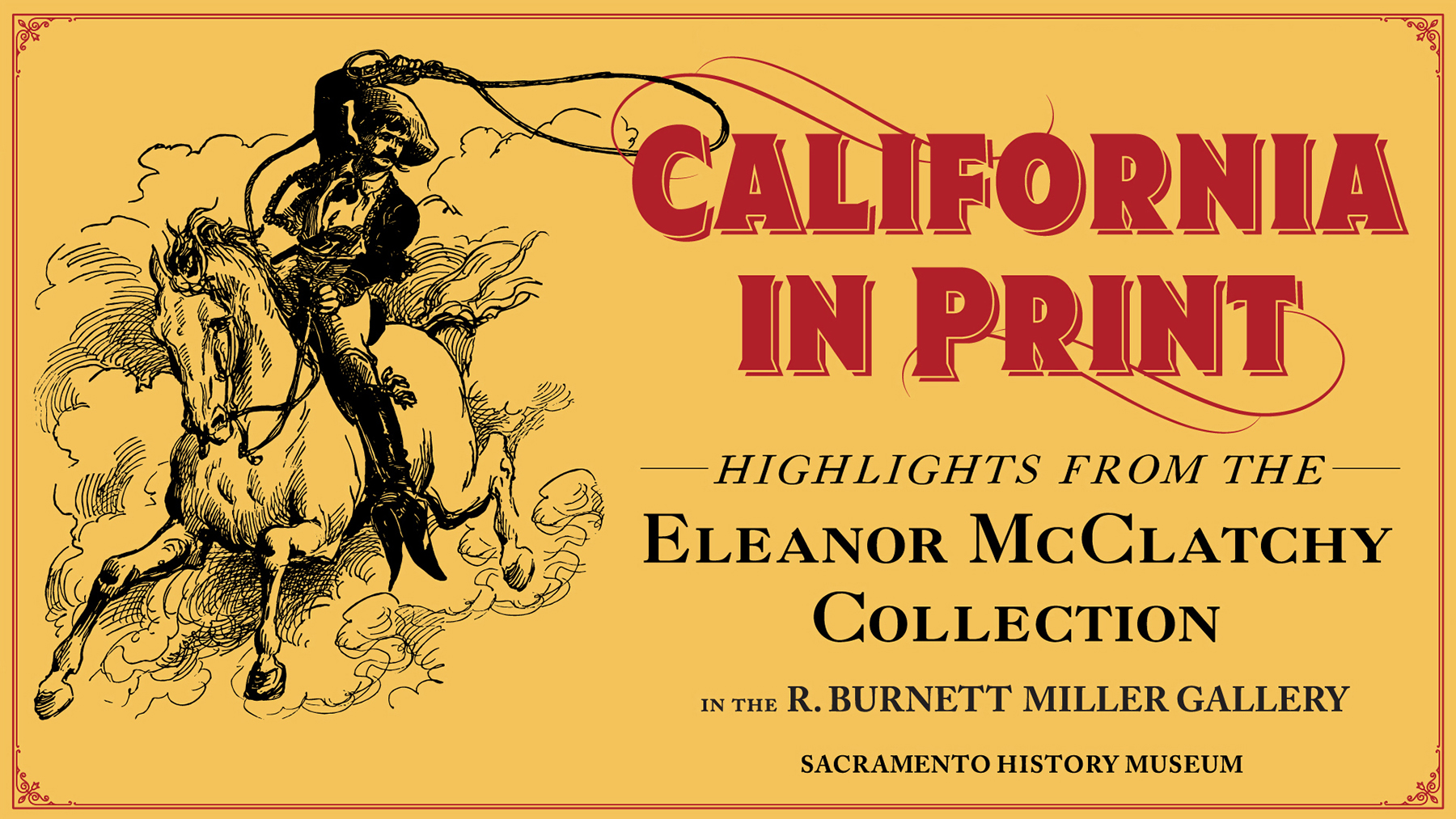 The colorful exhibit showcases items and collectibles from the Eleanor McClatchy Collection that were donated to the City of Sacramento and the Center of Sacramento History.
Dunlap's Dining Room
Dunlap's Dining Room told the story of an African American Sacramento family that converted their Oak Park home into a business that would become a cherished local eatery for decades.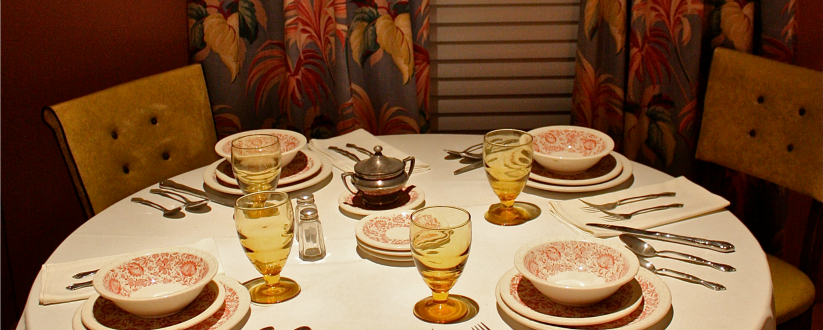 Trouble in River City
During the midst of the Great Depression, Sacramento played host to a long-running criminal trial that captivated the nation.  Trouble in River City told the story of eighteen farm labor organizers who were tried for Criminal Syndicalism – the attempt to overthrow the government by violent means.  The trial played out for nearly four months and included such sensational elements as faked kidnappings, beatings, and media leaks.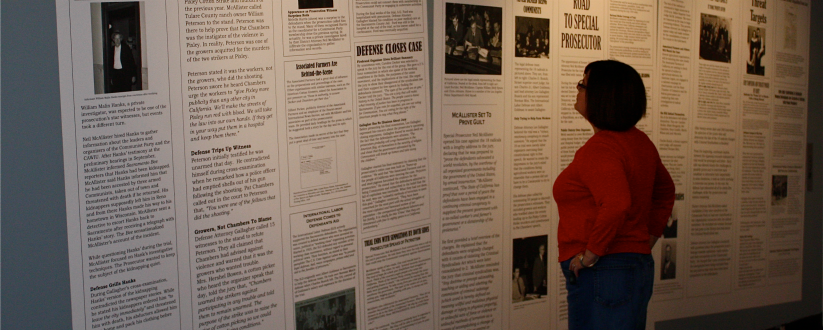 We Won the Vote: 100 Years of Equal Suffrage in California
California voters changed history in 1911 when they voted for equal rights for women at the polling place.  This exhibit chronicled this momentous year and explored the Women's Rights Movement in California.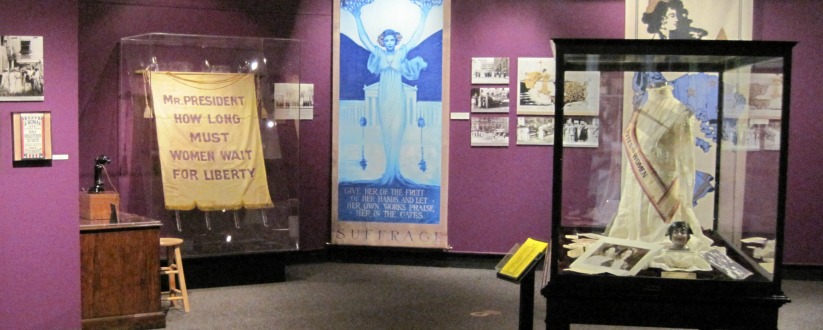 Capital Brew
Sacramento was – and is! – a haven for beer drinkers.  This exhibit told the story of local breweries through the decades, focusing on beer production and the social implications of this popular beverage.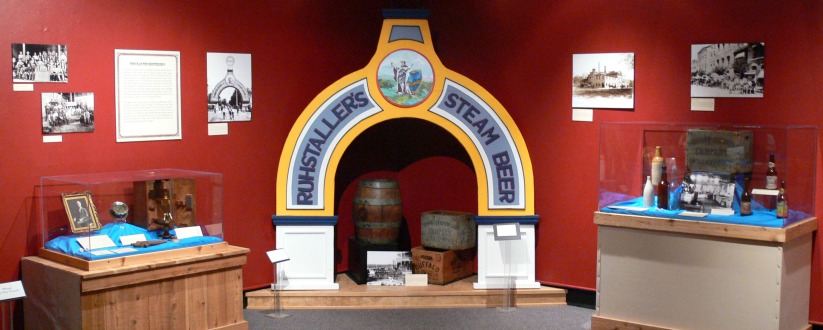 1968: It Happened Here
What events in Sacramento reflected the turbulent times in 1968 America?  How did area leaders and citizens respond and react to the pressures for change in this pivotal year?  This exhibit examined the ways in which Sacramentans actively participated in the momentous events that transformed American society.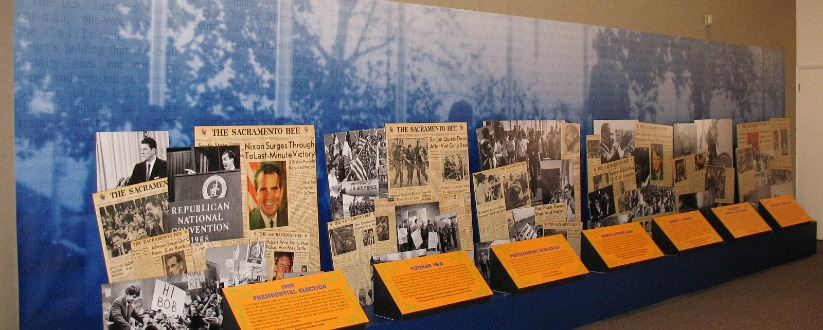 Past Tents: The Way We Camped
Sitting around a blazing campfire, trekking the trails, and enjoying the great outdoors are great American pastimes.  This exhibit looked at the history of recreational camping in California and featured artifacts from the City of Sacramento's collections.