2021 Burnett Awards
A Virtual Celebration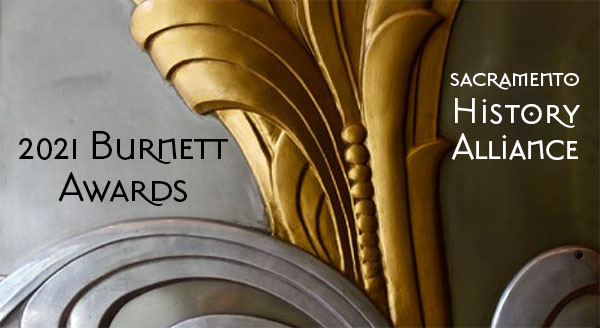 The Burnett Awards is a benefit for two of Sacramento's Historic Treasures – The Sacramento History Museum and the Center for Sacramento History.  Each year, the Sacramento History Alliance honors area businesses that have met the test of time.  They may not always be the oldest, but they are old enough – we call them "Venerable".
The Burnett Awards are named in honor of Burnett Miller – native Sacramentan, politician, philanthropist, business leader and the City's "Number 1" history buff.
Tickets $10 per screen
BUY TICKETS
Past awardees include: 
2018: Beer's Books; Biba Ristorante Italiano; Blue Diamond Growers; Burnett & Sons Planing Mill & Lumber Company; Corti Brothers; Espanol Italian Restaurant; Frank Fat's; The Trap.
2019: General Produce; The Sacramento Bee; Goodwin-Cole Company; Teichert Construction; Vic's and Gunther's Ice Cream.
2021 Burnett Honorees:
Shasta Linen Supply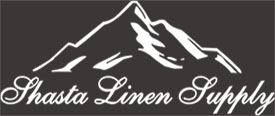 Founded in 1923, this family laundry became a commercial linen supply business during the 1950s. The business, which is now owned and managed by third and fourth generations, services the Sacramento and San Joaquin Valley. 
The Sacramento Observer


One of the leading African American newspapers in America, The Sacramento Observer has been informing the community since 1962. The family-owned publication has been recognized with more than 600 local and national awards for outstanding community service and journalism excellence.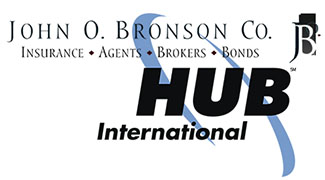 John O. Bronson Co. | HUB International
HUB Sacramento, founded in 1888 stands as one of the oldest businesses in city. Today, with a staff of approximately 100 employees, they offer a comprehensive range of Business and Personal Insurance products and services.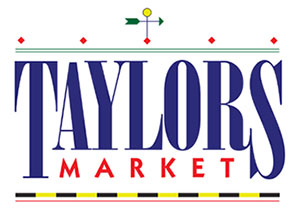 Taylors Market
Taylors Market began as a corner neighborhood grocery store in 1962 by Roy Taylor and Ed Schell. Quality foods and their dedication to customer service has made this market a favorite place for loyal shoppers to find fresh local produce, meats and seafood, as well as specialty goods.  
Iceland Ice skating Rink


A fixture of Sacramento history since I940, the Iceland Ice Skating Rink has been the place where fond memories have been made. From children learning to skate, to couples tying the knot on the rink, it continues to bring people together for the joy of skating.
Tickets $10 per screen

BUY TICKETS
Thursday, June 10, 2021




6:00 p.m.
Schedule
6:00 pm Awards Ceremony
Master of Ceremony – Mark. S. Allen
Seven-Time Emmy Award Winning Co-Host of ABC10's Morning Blend & EXTRA BUTTER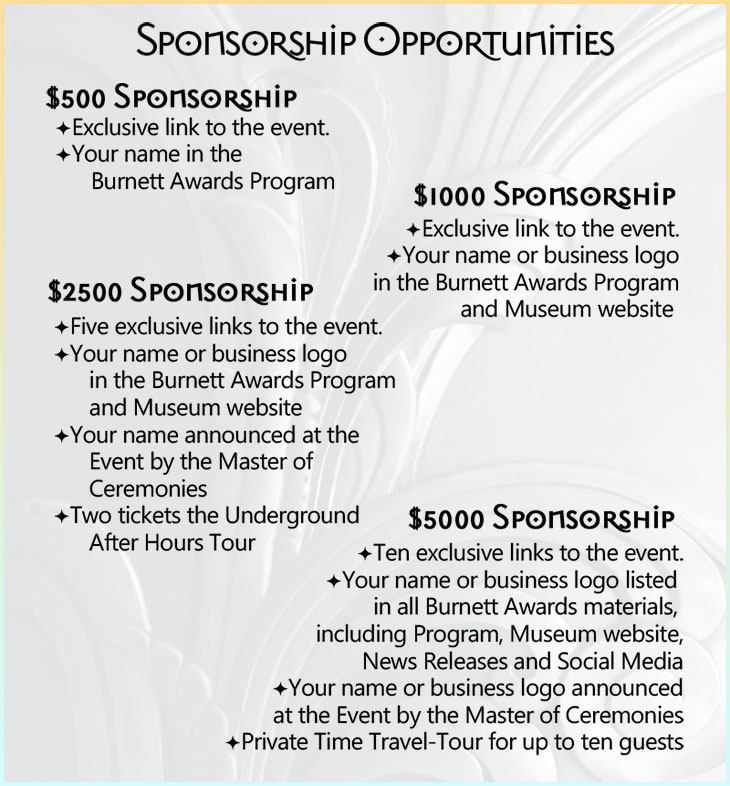 Supported By-
Sponsored By –
Rosanna Herber
SMUD Board Director
Karen French 
Johan & Anne Otto
| | |
| --- | --- |
| Councilmember Jeff Harris | Councilmember Eric Guerra |
| HUB International, formerly John O. Bronson Co. | Runyon Saltzman, INC |
| Phil and Julie Angelides | Councilmember Katie Valenzuela |
| Supervisor Patrick Kennedy | Comstock's Magazine |
Otto Construction 
To become a sponsor, fill out the attached form, and go to payment button,
or if paying by check, print form, and mail with your check to:
Sacramento History Museum, c/o Diane Arellano
101 I Street, Sacramento, CA  95814
darellano@sachistorymuseum.org
COMPLETE PAYMENT
The Sacramento History Alliance (SHA) is a nonprofit, 501(c)3 organization dedicated to connecting people to Sacramento's rich and diverse history.  In partnership with the City and County of Sacramento, SHA operates the Sacramento History Museum, the Old Sacramento Visitors Center, and supports the programs and collections care at the Center for Sacramento History.