Education
A Virtual Connection with History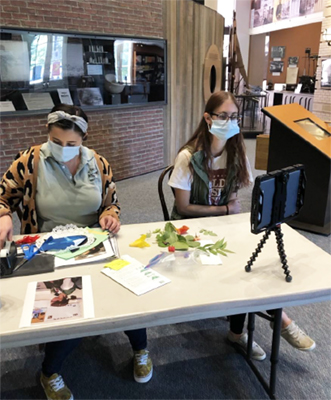 The Sacramento History Museum's Education Department is virtual for Fall! All programs will be offered via Zoom (or your school's preferred platform) and adhere to California Curriculum Standards. Our virtual programs have been redesigned for students to be guided step-by-step through their learning hour while practicing mindfulness and purposeful teaching. Please download and fill out our VIRTUAL FIELD TRIP REQUEST FORM here. You can type directly into the Word Document. The Sacramento History Alliance also provides a limited number of scholarships to low income and Title 1 Schools. Download our SCHOLARSHIP REQUEST FORM here.
Please send all request forms to Zoey Jennings at zjennings@sachistorymuseum.org. For questions please call 916.808.6896.
We have five exciting virtual programs for you this year. For more details, click HERE.
TIME: All virtual programs are 1 hour long.
PRICE: All 1 hour programs cost $50 per class up to 35 screens. Additional screens will need to book another hour program.
DATES: Virtual programs are offered Monday, Wednesday, Friday at 11am and 1pm. If you need a different time please contact Zoey directly to discuss the availability.
PLATFORM: The Museum uses Zoom but may use whatever platform your school prefers. Please include preferred platform in your request form.