Who Killed Wild West?
A Gold Rush Mystery!
Engels Wilder "Wild" West considers himself to be tough but fair. He hasn't made more enemies than any other titan of business in Sacramento has. Why, compared to that rattlesnake Sam Brannan, "Wild" West is downright cuddly. Still, recently he's been starting to feel his days are numbered.
The thought of his earthly mortality hasn't softened the old coot, nor has it stopped him from calling in his debts. He's been demanding any two-bit who owes him so much as two bits pay up pronto – in gold!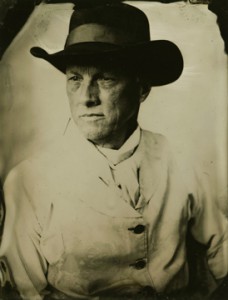 Yet suddenly, he seems to have gone missing!
Something is definitely afoot and "Wild" could be dead!
Head to the Hawg Jowl Restaurant (conveniently located in the Sacramento History Museum) on Thursday, March 16th at 5:30 P.M. to help solve the case.
"Biscuits" Dread will serve up complimentary snacks and drinks as a thank you for your services. Saloon beverages will be available for purchase.
Tickets are $20 for adults, $10 for youth ages 6-17, and FREE for Sacramento History Museum Members. Please note advance tickets are recommended as this event can sell out.

Interested in becoming a Sacramento History Museum Member? In addition to free museum admission, benefits include free or discounted admission to year-round events just like this one!