Underground Tours en Español
Cada segundo domingo presentaremos una gira de habla hispana a las 3:00 pm.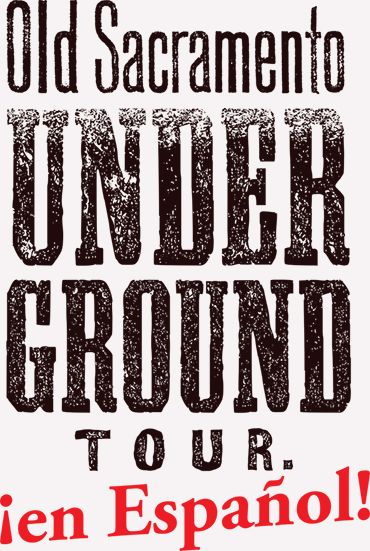 La excursión en español incluye a Doña Benicia (Francisca Benicia Carillo de Vallejo), esposa del General Mariano Vallejo.  Como parte de la excursión que viaja a través del tiempo, Doña Benicia relata hechos intrigantes sobre su vida y maravillas sobre en lo que la Capital se ha convertido en ese momento de la historia. Mientras describe la lucha de Sacramento para salvarse de las frecuentes inundaciones, Doña Benicia habla a los huéspedes sobre la vida en la California mexicana, antes de la fiebre del oro.  Esta excursión histórica incluye aceras huecas, callejones inclinados y los propios espacios subterráneos. Todas las excursiones incluyen entrada gratuita al Museo de Historia de Sacramento.
Su excursión comenzará en el Museo de Historia de Sacramento, 101 I Street en el Viejo Sacramento.
Por favor, llegue 10 o 15 minutos antes para retirar sus entradas en la recepción del museo.  Las excursiones salen del museo con puntualidad.
Las excursiones se realizan con lluvia o con sol; por favor, vístase para el tiempo que haga afuera. Por favor, use zapatos cómodos y cerrados.
El estacionamiento con parquímetro se puede encontrar en las calles del Viejo Sacramento o en el estacionamiento del Viejo Sacramento en las calles 2 y I.
Obtenga sus boletos en

The Sacramento History Museum is proud to announce that a Spanish-speaking Old Sacramento Underground Tour is available at 3 p.m. on the Second Sunday of each month beginning on August 9, 2020.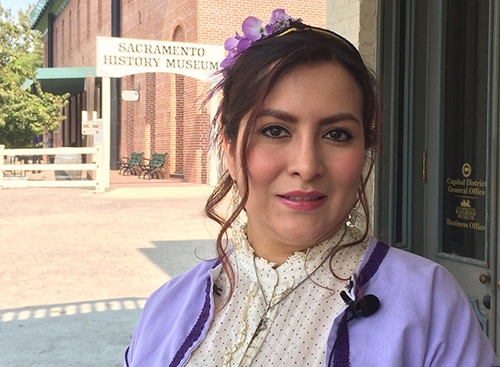 The special Spanish-speaking tour will be led by knowledgeable and entertaining guide Alejandra Meléndez-Silva who portrays Doña Benicia (Francisca Benicia Carillo de Vallejo), the wife of Gen. Mariano Vallejo. As part of the tour that travels back in time, Doña Benicia relates intriguing facts about her life and marvels at what the Capital City has become at that point in history. While describing Sacramento's fight to save itself from frequent flooding, Doña Benicia tells guests about life in Mexican California, before the Gold Rush. She describes her own adventures, including riding more than four months and 600 miles on a mule – while pregnant – to reach her husband. As background, the cities of Vallejo and Benicia – named for the couple – were also state capitals before Sacramento became the permanent capital in 1854.
All tour tickets include complimentary admission to the Sacramento History Museum.