Gold Rush Experience Tours
Experience Sacramento's Legacy
Learn about Sacramento's boomtown origins and how the Gold Rush influenced the city as it developed into a thriving metropolitan area in our Gold Rush Experience Tours.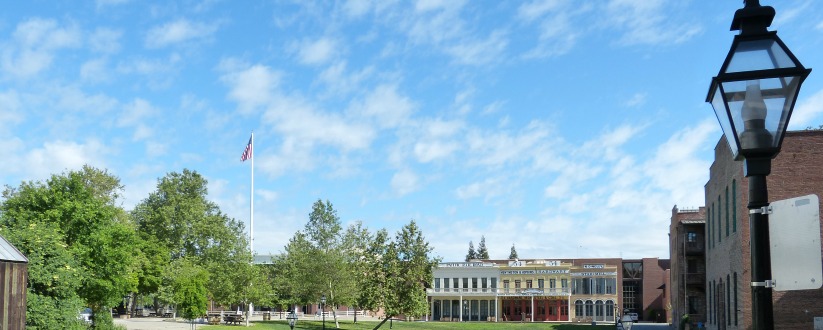 Gold Rush era buildings serve as the backdrop as knowledgeable tour guides lead visitors through the Old Sacramento Historic District.  Hear stories about miners, merchants, politicians, Pony Express riders, and all the disasters they overcame to help make Sacramento what it is today!
Private tours can be booked for up to 15 people for a flat rate of $225, based upon availability.    Please call 916-808-7059 to schedule your tour.
Availability during Gold Rush Days:
Gold Rush Experience tours will be back for Gold Rush Days this Labor Day Weekend, September 3-5 2016.
Gold Rush Experience School Tours:
School Tours run all year long!  To book a Gold Rush Experience school tour, please contact Me'Lisa James at mcjames@cityofsacramento.org or (916) 808-4980.  Tour dates and times will depend on program availability.  Please note that there is a strict 25 person maximum (including adults) for each Gold Rush Experience school tour.