Ghost Tours
That's not how it happened...
The Ghosts have vanished for another season…
Ghost Tours will return in October, 2024!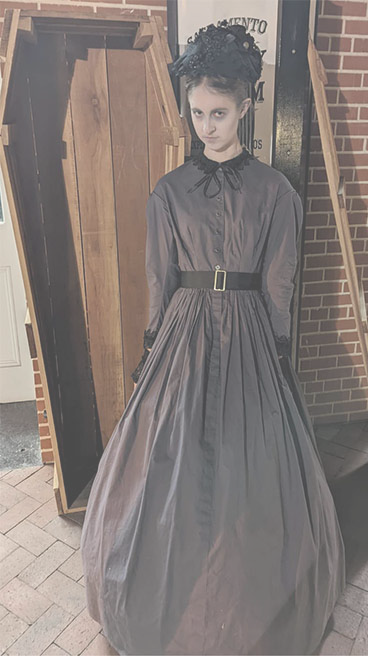 Think you know all about the things that go bump in the night? There may be more to the story than you realize. Ghost Tours are coming to help you see death differently! Join the Sacramento History Museum and Sacramento Living History as you hear the true tales of what happened to lost Sacramento citizens from their own mouths! Our team of spirited storytellers will provide the family with an entertaining evening sure to haunt your harvest season.
Tours will "depart" at 6:00 pm, 6:30 pm, 7:00 pm, 7:30 pm, 8:00 pm, and 8:30 pm on Saturdays, October 14, 21, and 28. Tickets for our annual Ghost Tours are $35 per person and are on sale now! Purchase them at sachistorymuseum.org or by calling the Sacramento History Museum at (916) 808-7059.