The Burnett Awards
October 11, 2018 at the 24th Street Theatre
First Annual Awards for Venerable Sacramento Businesses:


Not always the oldest, but "old enough"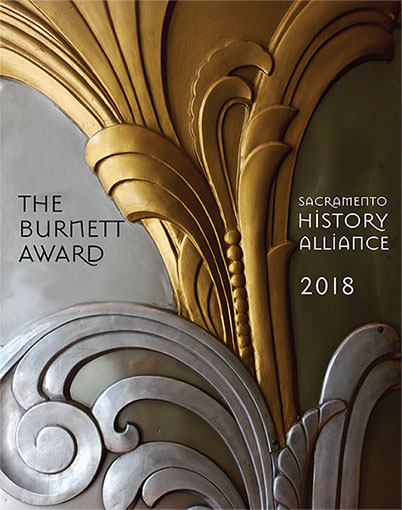 We are pleased to announce The Burnett Awards, a benefit for two of Sacramento's Historic Treasures – the Sacramento History Museum and the Center for Sacramento History. 
Join us in celebrating local businesses at the Burnett Awards on October 11, 2018. Each year we will honor businesses that have met the test of time.  They may not always be the oldest, but they will be "old enough".  In Old England they would be called venerable.
The eight venerable Sacramento businesses that we honor this year are:
Biba Ristorante Italiano
Corti Brothers
Frank Fats
Blue Diamond Growers
The Trap
Beer's Books
Español Italian Restaurant
Burnett & Sons Planning Mill & Lumber Company
This very special event will take place at the 24th Street Theatre, a  2791 24th Street. The VIP Reception will take place at 5:30pm in the Garden Room, The Burnett Awards will begin at 6:30pm in the Theatre.
Individual tickets and sponsorship* levels are as follows:
$35     Individual Ticket  

$150   Sponsorship

$500   Sponsorship

$1000 Sponsorship

$2500 Sponsorship

$5000 Sponsorship
*For Sponsorship details, please scroll to bottom of page.
Purchase tickets and sponsorships here:

Buy now! Tickets are limited!