Rebel Lawyer: The Defense of Japanese American Rights
A Speaker Series Event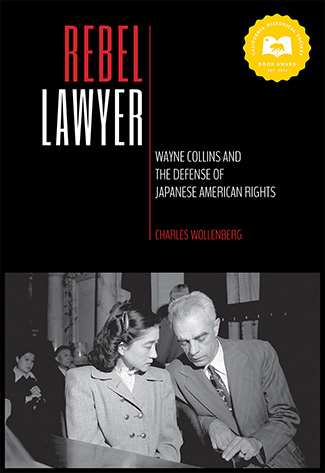 The Center for Sacramento History, in association with the Sacramento History Alliance, is proud to present a special Speaker Series event, Rebel Lawyer: Wayne Collins and the Defense of Japanese American Rights, on Thursday, November 8, 2018, at 7 p.m. at the Center for Sacramento History (551 Sequoia Pacific Blvd). Historian and Berkeley City College Emerita Professor Charles Wollenberg will speak about his recently published award-winning book on the key cases pertaining to the World War II incarceration of 120,000 people of Japanese ancestry and the trial attorney who defended them. Advance tickets are $15 each for the general public, Sacramento History Museum member admission is $12.  With limited seating available, tickets are expected to sell out quickly. 
Wayne Collins made a somewhat unlikely hero. An Irish-American lawyer with a volatile temper, Collins's passionate commitment to the nation's constitutional principles put him in opposition to not only the United States government but also groups that acquiesced to internment such as the national office of the ACLU and the leadership of the Japanese American Citizens League.  Wollenberg will discuss the cases of Fred Korematsu, Iva Toguri (alias Tokyo Rose), Japanese Peruvians, and the five thousand Americans who renounced their citizenship under duress, while giving the audience an understanding of how Collins came to be the most effective defender of the rights and liberties of the West Coast's Japanese and Japanese American population. In his book, Wollenberg portrays Collins not as a white knight but as a tough, sometimes difficult man whose battles gave people of Japanese descent the foundation on which to construct their own powerful campaigns for redress.
Doors open at 6:30 p.m.; Your admittance includes one drink ticket. Dr. Wollenberg will sign copies of his book Rebel Lawyer: Wayne Collins and the Defense of Japanese American Rights at the conclusion of his presentation; cost of the book is $20.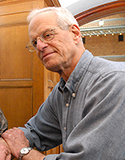 Charles Wollenberg, former Chair of Social Sciences and Professor of History at Berkeley City College, is coeditor, with Marcia A. Eymann, of What's Going On? California and the Vietnam Era (University of California Press, 2004) and author of Berkeley: A City in History (University of California Press, 2008).

Part of the Center's Speakers Series, this special evening is presented in partnership with the Sacramento History Alliance, a non-profit dedicated to supporting the Center through exhibitions, education, and programs.  The Center educates and enriches the public by collecting, preserving, and making accessible the region's vast cultural heritage.  Founded in 1953, the Center of Sacramento History is administered by the City of Sacramento and is jointly funded by the City and County of Sacramento.