Gold Spike Lecture Series
Tickets:  $7 for members
(Sacramento History Museum, California State Railroad Museum and Crocker Art Museum)
$14 for general public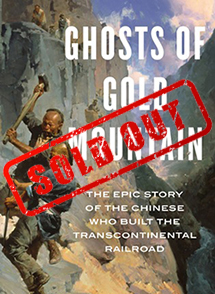 The August Lecture is Sold Out.
Thursday, August 22, 2019- Gordon H. Chang; Olive H. Palmer Professor in the Humanities and a professor of American history at Stanford University. Author: Ghosts of Gold Mountain: The Epic Story of the Chinese Who Built the Transcontinental Railroad to be released May 2019.
7:00 PM – The recovery and interpretation of the experiences of Chinese railroad workers in North America. 
Award-winning scholar Gordon H. Chang draws on unprecedented research to recover the history of the Chinese workers who built the Transcontinental Railroad, helping to forge modern America only to disappear into the shadows of history until now.
Location: California State Railroad Museum
Saturday, September 7, 2019 – Glenn Willumson, Professor Emeritus University of Florida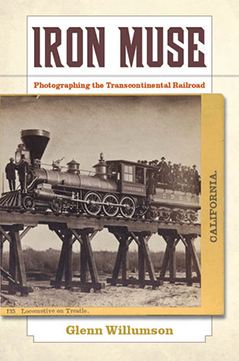 2:00 PM – Photographing the Transcontinental Railroad
Glenn Willumson, professor emeritus at the University of Florida, and author of Iron Muse: Photographing the Transcontinental Railroad, will share his unique expertise on the history and myth-making of the American West created by the power of visual images largely viewed via stereotypes. An advisor to the exhibition, The Race to Promontory: The Transcontinental Railroad and the American West, Willumson will delve into the philosophical, cultural and commercial impact of the railroad in 19th century America.
Location: Crocker Art Museum

Thursday, September 26, – David Haward Bain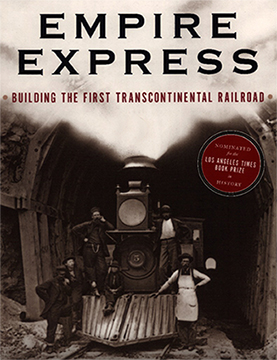 7 p.m. Overview of the Creation of the Transcontinental Railroad from 1842 to its Completion 
Author and Senior Lecturer of English and American Literature at Middlebury College David Haward Bain will present an intriguing look back at the creation and building of the Transcontinental Railroad, arguably the single greatest technological feat of the 19th century, based on his award-winning book Empire Express: Building the First Transcontinental Railroad.
Location: California State Railroad Museum