Volunteer Appreciation Night
On September 19th the Sacramento History Alliance gathered at the Casa Garden Restaurant to celebrate and recognize our volunteers who donate their time and skills.
From piquing the interest of history through our school programs and History Camps, to connecting the community through our Living History program, they serve a vital role in educating guests of our rich past. Volunteers also help behind-the-scene with donation fulfillment, preparing mass mailings, assisting with archive research, by participating on our Board of Directors, and by being the voice of history preservation in Old Sacramento. Together, they are the force that drive our success!  Thank you!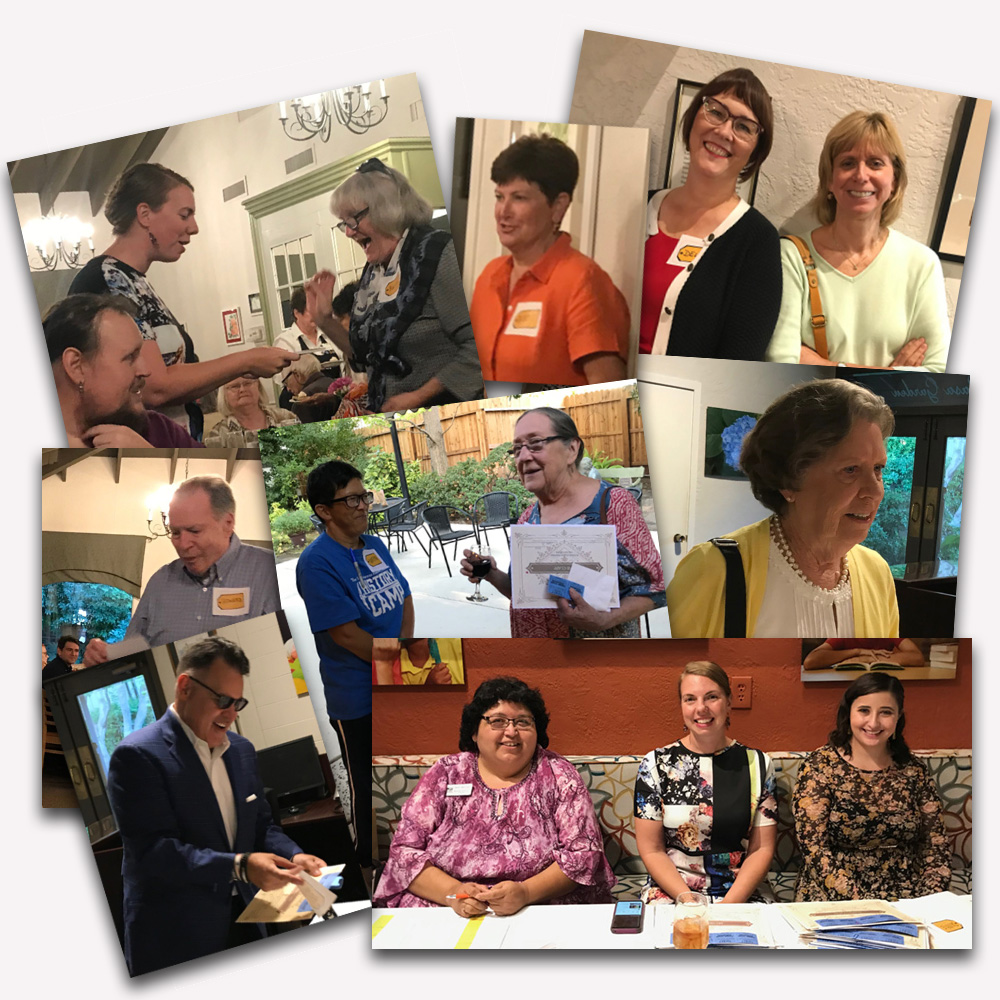 The Sacramento History Alliance would also like to thank all of our generous sponsors for their contributions, without which this event would not have been possible.  Thank you for a special evening to remember!
2019 Contributors
California Automobile Museum
Jimmy John's Gourmet Sandwiches
Luis Jr's Mexican Food
Milk House Shakes
Tony Natsoulas
Paragary Restaurant
Rio City Café
River City Saloon
Rocky Mountain Chocolate Factory
Stage Nine Entertainment Store
The Underground Tasting Room
Yard House
An Extra Special Thanks to:
Interested in volunteering?  Interested volunteers should download and fill out the SHA Volunteer Application.  Please read through the application, as it contains important program information. All interested applicants must be 18 or older.