Virtual School Museum Programs

The Sacramento History Museum Education Department is virtual! All programs are offered via Zoom (or your school's preferred platform) and adhere to California Curriculum Standards. Our virtual programs have been redesigned for students to be guided step-by-step through their learning hour while practicing mindfulness and purposeful teaching. Please download and fill out our VIRTUAL FIELD TRIP REQUEST FORM here. You can type directly into the Word Document. The Sacramento History Alliance also provides a limited number of scholarships to low income and Title 1 Schools. Download our SCHOLARSHIP REQUEST FORM here.
We have five exciting, virtual programs for you this year, including a special, new program
Nisenan: CA Indians of the Sacramento Valley
Who were the first people to live in the Sacramento Region and how did they live? Students explore the culture and society of the earliest inhabitants of the Sacramento area, the Nisenan.
Heading West
Why did thousands of people risk their lives both on land and by sea to journey to California? Students learn about how people traveled in the 1800's and why.
Gold Rush
Students learn how the California Gold Rush began, the importance of newspapers during this era, and gold mining techniques.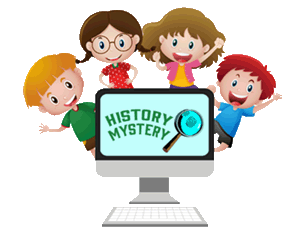 History Mystery with Cemetery Tour – NEW!

Uncover one of Sacramento's greatest mysteries! Students will decode the past using clues from a hidden trunk.
Special two-hour program with a tour of the Sacramento's Historic City Cemetery.
Please select 2 different time slots on the request form, cost is $100
Underground Tour
Get the low-down on Sacramento's efforts to save the city from floods in the 1850s and 1860s! Students learn of the city's successful attempts to raise its historic buildings, basements, and underground hollow sidewalks. Our student Underground Tours are specially designed to give your students a personalized view of the underground and expound on how and why the city had to be raised. They are similar to our public tours but designed with the student in mind.
Programs available Mondays, Wednesdays, and Fridays at 11:00am and 1:00pm unless otherwise discussed.
TIME: All virtual programs are 1 hour long.
PRICE: All 1 hour programs cost $50 per class up to 35 screens. Additional screens will need to book another hour program.
The  2-hour History Mystery program costs $100.
DATES: Virtual programs are offered Monday, Wednesday, Friday at 11am and 1pm. If you need a different time please contact Zoey Jennings directly to discuss the availability.
PLATFORM: The Museum uses Zoom but may use whatever platform your school prefers. Please include preferred platform in your request form.
Please send all request forms to Zoey Jennings at zjennings@sachistorymuseum.org. For questions please call 916.808.6896.
If you would like to sign up for our teacher newsletter please email Zoey Jennings at zjennings@sachistorymuseum.org