2021 History Camp
Live and in Person!
General Information:
The Sacramento History Museum is excited to announce in-person summer camps for 2021! Each camp will be limited to 10 campers per week. All campers are required to wear a face mask at all times and follow other COVID-19 safety protocols which are subject to change. Full-day camps will be split with the morning being outdoors and the afternoon (hottest part of the day) indoors.  Camp runs from 9am-4pm. Campers may be dropped off between 8:30-9am and picked up between 4-4:30pm. If picked up after 4:30 there is an additional $5 charge and must be specified ahead of time.
We only have a few spots left! Register now!

Raise the City: STEM History
August 2-6 (ages 10-13)
Did you know Sacramento used to flood every Spring? Your camper is going to learn what happened in the 1870's to prevent the city from flooding. Campers will complete such engineering feats as moving a river, building a levee, and raising a building. Sound impossible? Early Sacramento citizens didn't think so and neither will your child by the end of camp!
Sponsored by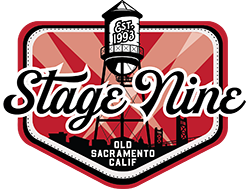 Complete and print the attached packet

for EACH child that will be attending. Completed packets must be received within one week after purchasing the camp session(s).
Be sure to select a camp session. If you would like to enroll your child in multiple sessions, please mark each one.
*Registration will not be complete until payment has been received. Payments may be made in person, or over the phone. *please send in your camp registration packet as soon as possible or your campers t-shirt size cannot be guaranteed!
To register by phone please call the Museum front desk at (916)808-7059 and have a credit card ready. The entire payment must be made at time of registration.
Return this completed packet for each child to svoskuil-starcevich@sachistorymuseum.org or mail to:
Sacramento History Museum
Attn: History Camp
101 I Street
Sacramento, CA 95814
Questions? Please contact Zoey Jennings at zjennings@sachistorymuseum.org 
Please note, your registration will not be complete
until payment is processed. Click button below to proceed to the
payment page to complete your registration.