Current Exhibits
Gold, Greed, & Speculation: The Beginnings of Sacramento City – Permanent Exhibit
The museum's lobby gallery presents the first fifty years of Sacramento City.  Through historic artifacts and an interactive image collage mural, the drama of Sacramento's beginnings unfolds.  Visitors get acquainted with Sacramento's rise during the California Gold Rush, the struggles early citizens faced in creating this new city, and the economic pursuits that shaped our city's destiny.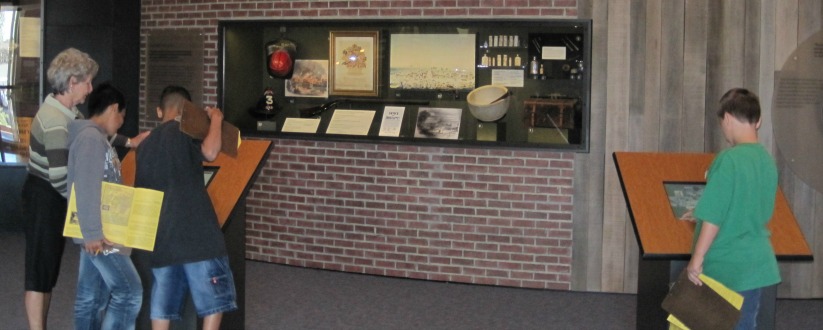 Historic Print Shop – Permanent Exhibit
Learn about newspaper production and job printing and even get your own "Wanted" poster printed at this working 19th century print shop.  Our print shop is staffed by docents at various times throughout the week.

Coming to California and The Lure of Gold – Permanent Exhibit
The Gold Rush altered the course of history, and Sacramento was at the heart of it all!  These two exhibits recount the discovery of gold in the American River and the experiences of those who risked everything for a chance to strike it rich.  Visitors also learn about the different types of gold mining processes and get to see real samples of gold!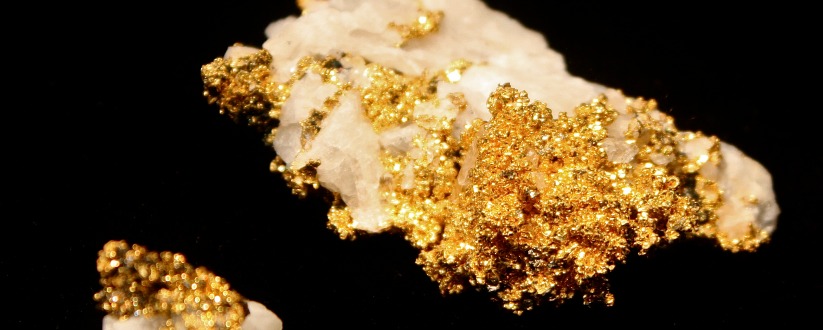 The Community Gallery – Permanent Exhibit
Sacramento has changed greatly over the city's relatively young history.  Visitors get the chance to explore Nisenan Indian culture, riverboat transportation, Victorian childhood, and municipal infrastructure.

The Agricultural Gallery – Permanent Exhibit
Sacramento is located in the heart of the Central Valley — one of the richest agricultural areas in the world.  Visitors will see the original McCormick Reaper – which revolutionized grain farming – colorful cannery labels, and a recreated 1920s kitchen.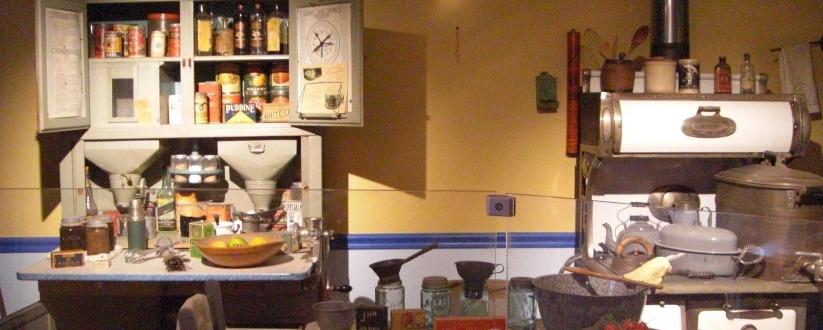 Place & Replace – The Making of Old Sacramento – Temporary Exhibit
Before Old Sacramento became the 28-acre National Historic Landmark we know today, it was part and parcel of Sacramento's West End.  In the 1950s, this urban core was viewed as blighted, and the city undertook a series of intensive redevelopment projects to revitalize it. One of the many results was the creation of the Old Sacramento Historic District. Place & Replace – The Making of Old Sacramento explores the complexities of Sacramento's mid-century redevelopment.  Using photographs, artifacts, film clips, and archival materials from the Center for Sacramento History, Place & Replace tells the story of Sacramento's West End communities, and how the city chose to preserve its heritage for future generations. Visitors have the chance to explore historical documents, share their own Sacramento experiences with others, and collaborate on a creative imagining of our city's future.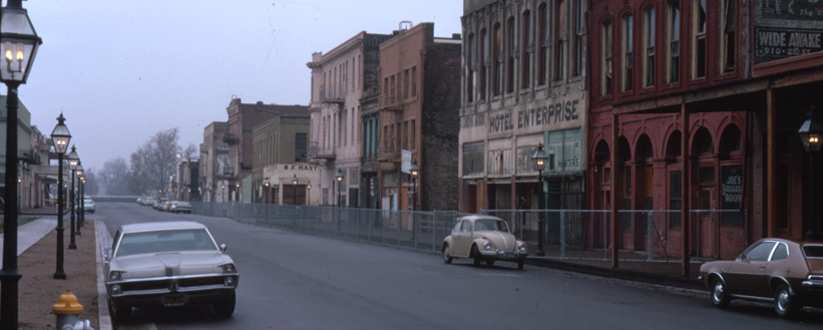 Sacramento's I Street Bridge – Temporary Exhibit
Sacramento's I Street Bridge was built by the Southern Pacific Railroad in 1912 with contributions by Sacramento and Yolo counties.  A true engineering accomplishment in its day, this bridge was built to last and continues to be used today.  This photo exhibit at the Sacramento History Museum chronicles the history of this enduring landmark.