Dia De Los Muertos
Souls of the City
Dia de Los Muertos Returns to Old Sacramento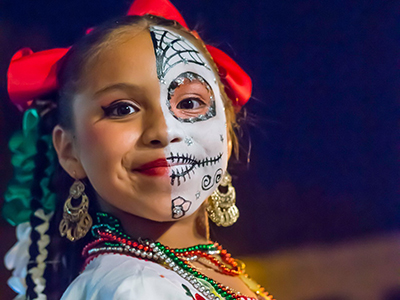 Join us, beginning Saturday, September 28, as the The Sacramento History Museum, in partnership with Sol Collective Arts & Cultural Center, presents an exciting new exhibit, Dia de los Muertos: Souls of the City, in the new R. Burnett Miller Gallery.  Through traditional altars and multi-media art, the exhibit celebrates the art and traditions of Dia de los Muertos.  The exhibit runs through November 30, 2019.
Featured artists include:
Luis Ramon Campos-Garcia (Lurac)
Kalli Arte Collective
Heidi Boucher
Viktor Kastro
Shaun Burner
Franceska Gamez
Xico González
Ramona Garcia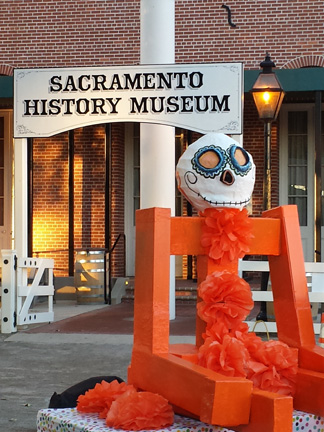 Since 2011, Sol Collective has worked to bring the ancient tradition of Dia de los Muertos (Day of the Dead) to the Sacramento community. Shrouded in mysticism for many Americans, Day of the Dead is a Mexican tradition celebrating and honoring the lives of relatives and ancestors past.
And be sure to join us for the annual Souls of the City Festival, on Saturday, November 2nd from 3 p.m. to 8 p.m. We invite the entire community to come join us as Sacramento Aztec Dancers Maquilli Tonatiuh lead the official Day of the Dead ceremony at the annual Souls of the City festival in Old Sacramento.