35 Years of History
Celebrating your story since 1985
You may have known us as the Sacramento History Center, the Sacramento Museum of History, Science, and Technology, or the Discovery Museum. Perhaps you remember when we were the Discovery Museum Gold Rush History Center, and finally, as we are now known… the Sacramento History Museum.
ARVE Error: Invalid URL https://youtu.be/poZF1ftWSCQ in url

Follow along with us as we post museum fun facts, and guests' memories of their time at the museum. We look forward to spending the next thirty-five years with you.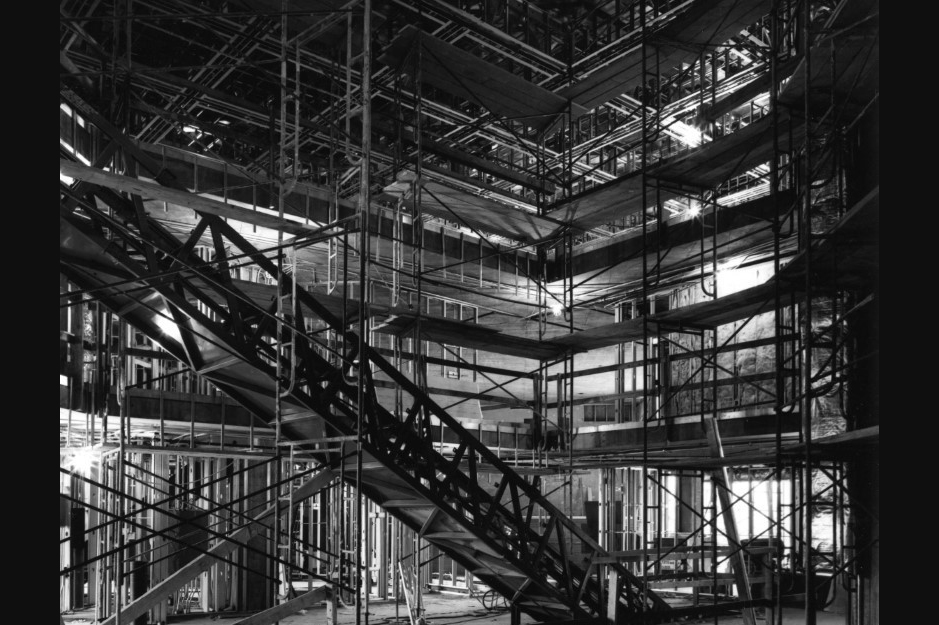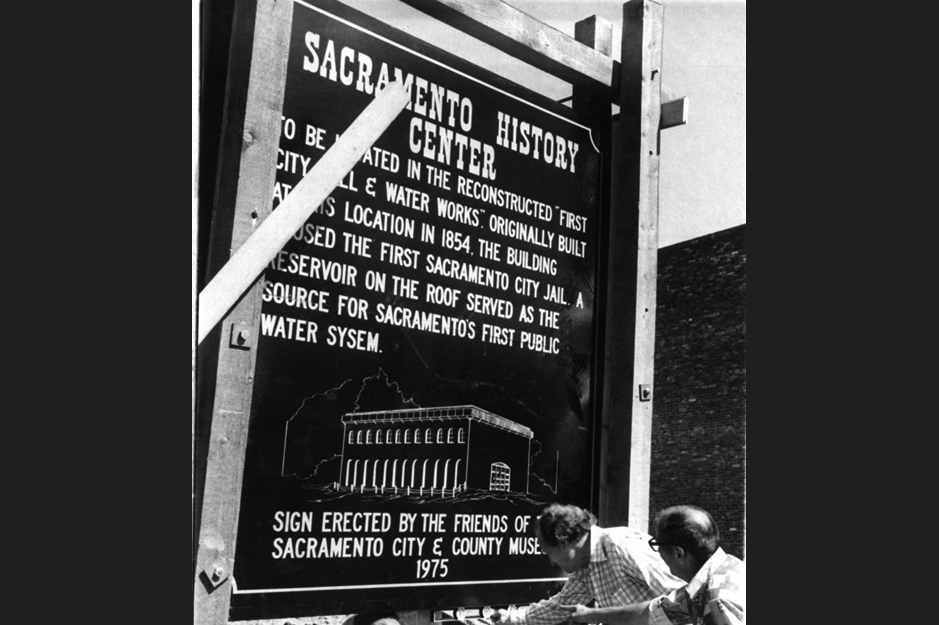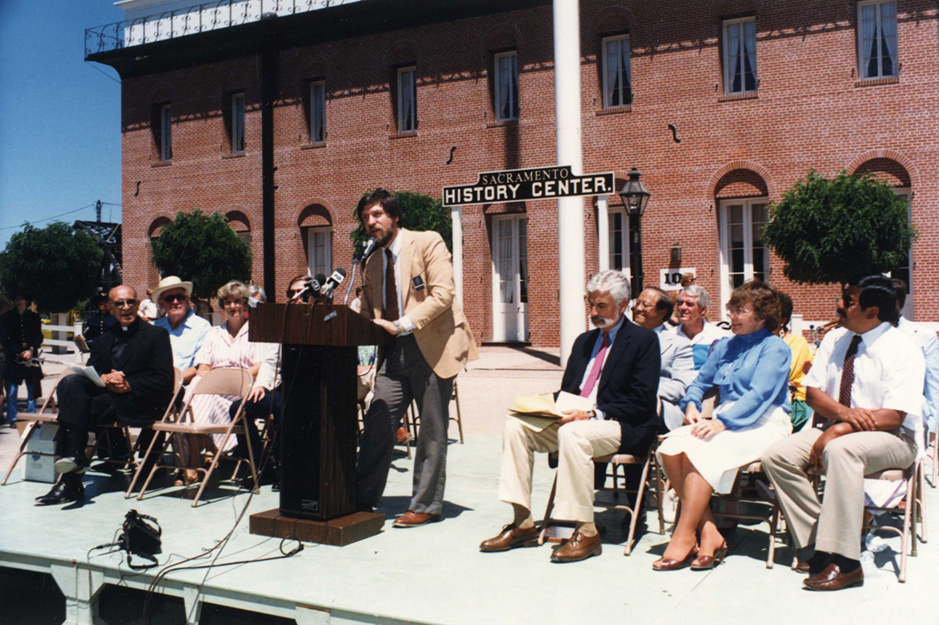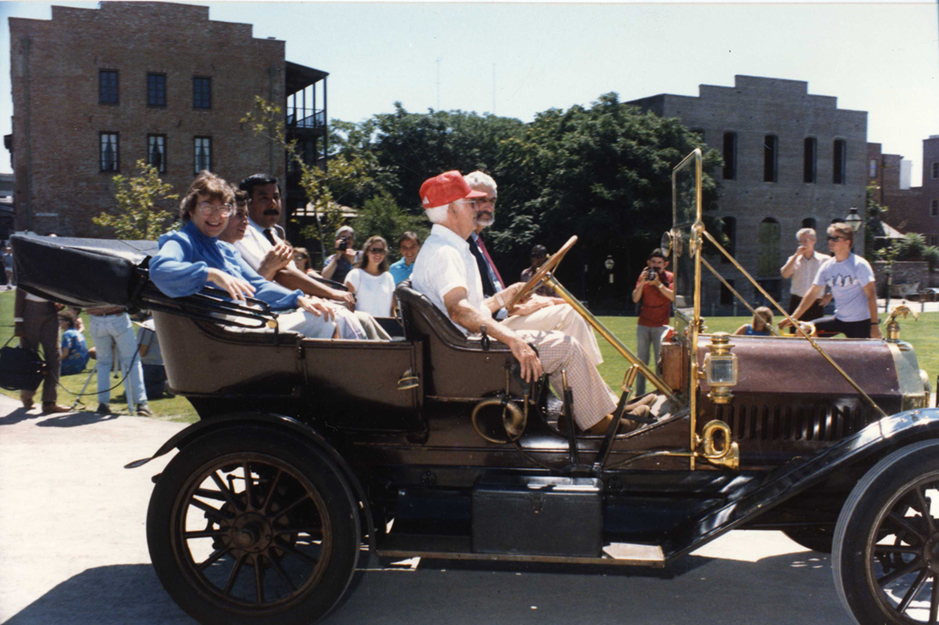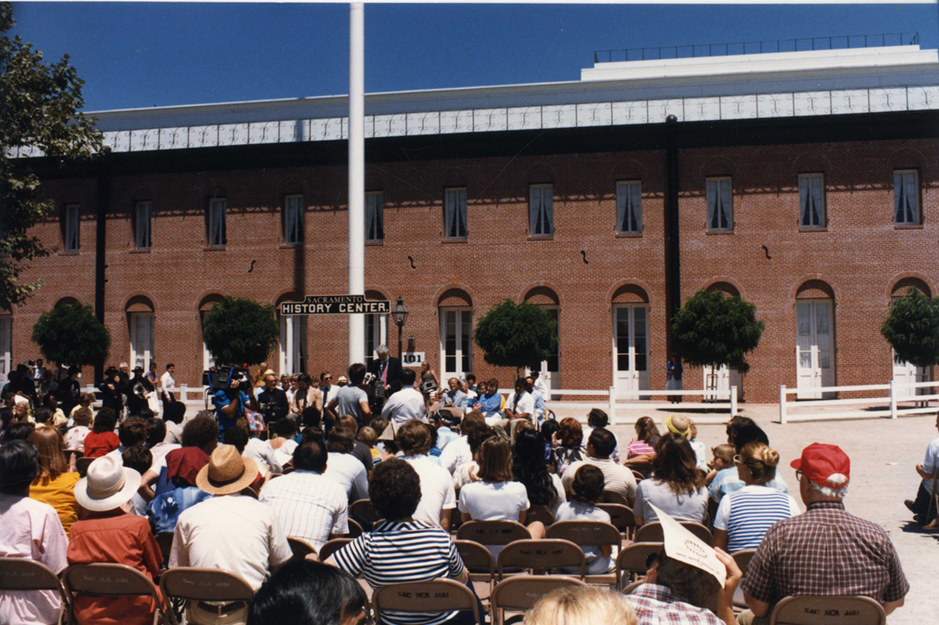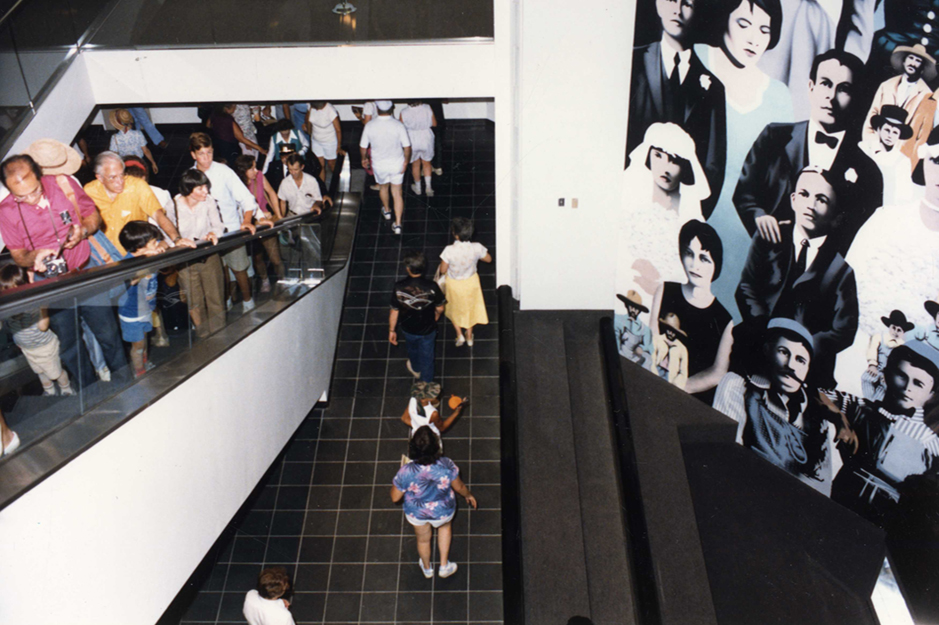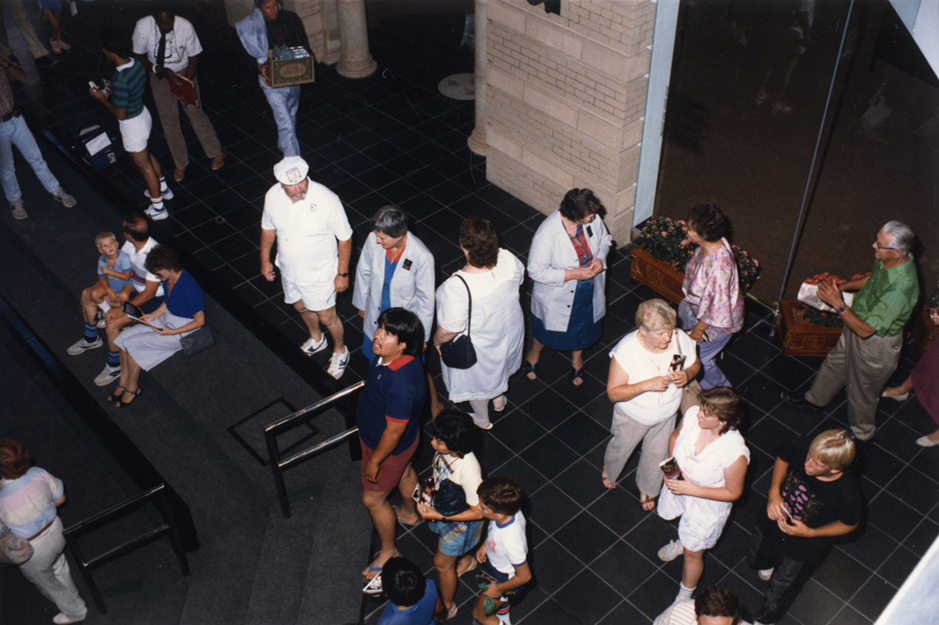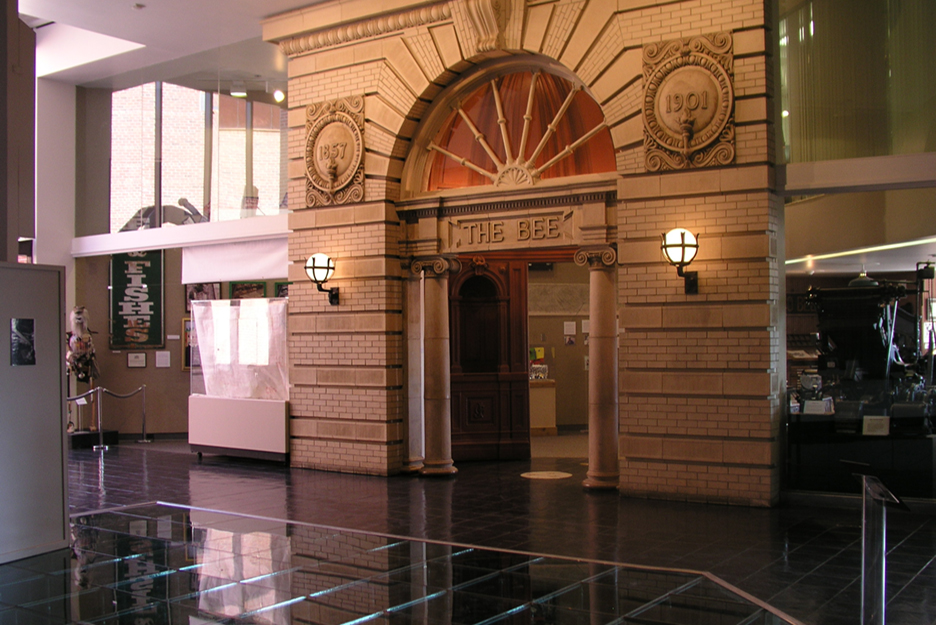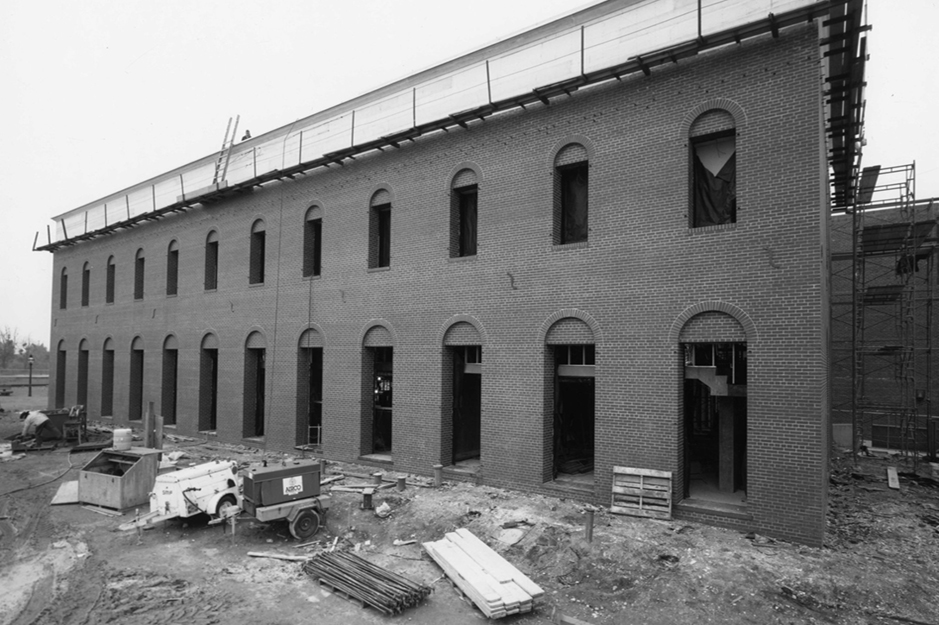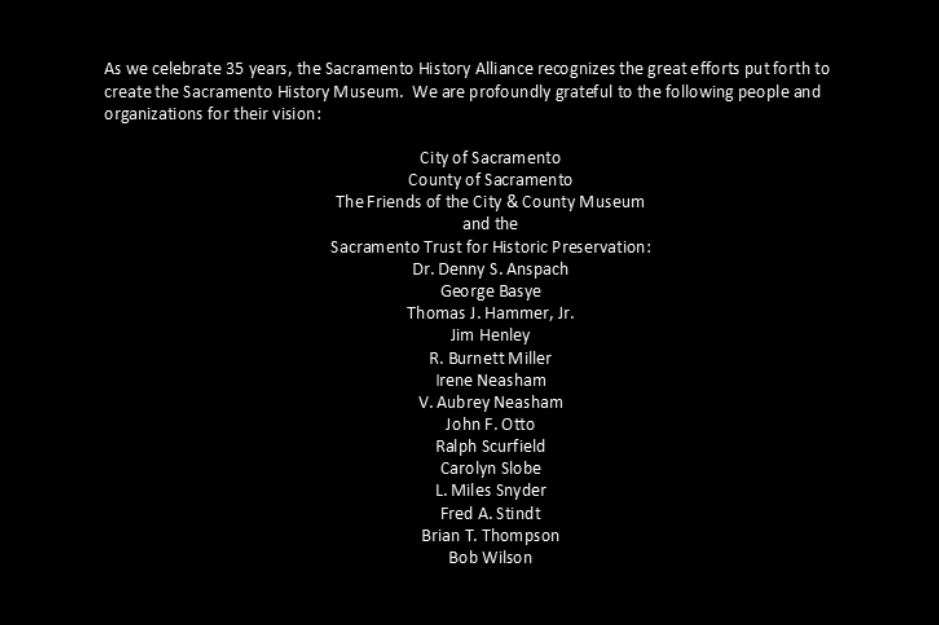 Happy birthday, Sacramento History Museum and Tours! I visited in 1992 and saw an exhibit called "Victory on the Homefront: Sacramentans and WWII." I liked it so much, I decided to volunteer at the museum! For the next four years (I think) I spent four hours every Sunday afternoon standing at the ticket counter or at the gift shop register. At that time, the ticket counter was on the left-hand side as you entered, and the gift shop was in the room that I think is now used for Undergound Tour equipment. I loved meeting visitors from other states and countries. The thing I remember most clearly, though, is this: I'd tell visitors, "The exhibits start at the top of the escalator, and you'll work your way around and down, coming out in the back where the farm equipment is." They'd nod and look at the escalator, then they'd walk right to the farm equipment and go up the stairs! That meant they'd have to turn around at the escalator and go all the way through the displays again and come down the stairs. A few of them weren't happy with that when they left. I was actually kind of glad to see the escalator go!

I've been a member for a number of years and I can't wait until I can visit again.

-Maddie P.

Last year I toured with some immediate family members the museum and underground tours and they were excellent tours and loved how the tour guides took on the role of an actual historical figure. It made them seem more real and brought us closer to what it was like living back then. 

What happened though was we shared our great time with other family members who have lived in Chico 30 years and had never been there and so they went on it and really liked it. Then they spread the word how great it was so other family members went on it….but still more family members to go. So when the virus restrictions lift I know they will make plans to visit.

It's a wonderful enjoyable outing and I am very appreciative for all the volunteers who put so much time and effort into keeping our history alive.

-Janet D.

Greetings from the UK. I have made regular vacations to your lovely and diverse country over the years. I am a history buff and american history has fascinated me from the revolutionary war sites in Williamsburg and New England, Civil War sites from Gettysburg to Fredericksburg to Spanish American history at the Alamo and your prehistory at the Cahokia mounds. I visited Sacramento as part of a California vacation in 2016 and I recall a great few days in the Old Town, at Sutters Fort and the fabulous Railway Museum, undoubtedly however a highlight was the Museum's Underground Tour which brought early Sacramento history and times to life with an informative and friendly guide I would recommend the attraction to any visitor. I am 60 on Tuesday one day after your anniversary and so I take the opportunity to send my best wishes and I look forward to returning in happier times (hopefully together with a ball game as I enjoyed in 2016….go Rivercats!).

– John D.

Congrats on 35 years! I worked there briefly in 1997 when it was the Discovery Museum and Evangeline Higginbotham was director. My desk was on the second floor near the escalator; two volunteers, elderly sisters named Twila and something similar like Eartha perhaps, came in every day to manage the memberships. They were very short in stature, which was lucky because their desks were directly under the escalator – nobody else could fit under there! Although I wasn't there long, I have many good memories of the place and the staff – Becky, Lisa, Karen, Carol, David… Forrest and Pamela from the Science Center side… And all the great volunteers, including the guys who demonstrated in the print shop. My favorite exhibit was Dunlap's Diner. It's great to see how much the museum has grown since then. Keep up the good work!

-Amanda M.

In 2002, our daughter was almost two years old and my mother-in-law was visiting when we decided to visit Old Sacramento. My fondest memories from that day was the time we spent in the Sac History Museum. The interactive displays were terrific especially for a family with a young child. I can still remember the pink dress that my daughter was wearing as she filled a basket with fake fruit in the agriculture area; she put on an apron in the wood cabin replica, and I read her a story in a little cubby area filled with comfy pillows and lots of picture books relevant to the Sacramento area. My mother in law was delighted to watch her granddaughter interact with all the exhibits, laugh and show grandma all the things she was making. In 2002 we had only been in Sacramento for 3 years so a lot of the City history was new to me. Thank you Sacramento History Museum. Great memories.

-Ileana M.
More coming…