A Roast of Johan Otto
Come to Old Sacramento and have your shot at Johan!
Roast in the Roundhouse! The Sacramento History Alliance presents "A Roast of Johan Otto" on Thursday, June 15, 2017, at the Sacramento History Museum from 5:30 pm to 7:00 pm, and at the California State Railroad Museum from 7:00 pm to 8:30 pm.
Join us for a boisterous night of laughs and memories as we roast Johan Otto in the very district he has poured so much of his soul into, Old Sacramento! This fundraiser supports the Sacramento History Museum, Center for Sacramento History, and Sacramento Visitors Center.
View the official Roast Invitation here!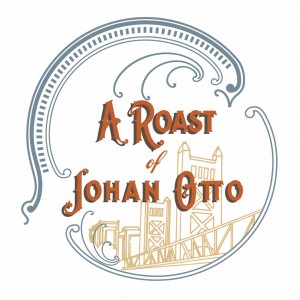 Tickets
Tickets are $50.00. Members of the Sacramento History Museum can purchase discounted tickets for $40.00
You can purchase tickets on our website, by calling the Sacramento History Museum front desk at 916-808-7059, or in person at the museum during normal operating hours.

Sacramento History Museum members receive free or discounted admittance for various special events throughout the year, as well as free admission to the museum, and numerous other benefits. Interested in becoming a member?