Think about Sacramento's past and the Gold Rush comes to mind.  But that's only part of the story.
The Sacramento History Museum is dedicated to Sacramento's rich and diverse history.  Our galleries and exhibits explore the history and stories of the area's first inhabitants, the pioneers who settled here during the Gold Rush, life on the farm, and more.  The Museum also features interactive exhibits that bring to life the people and events of Sacramento and its unique place in the history of California and the nation.
Old Sacramento is still the place to be on Memorial Day weekend, and the Sacramento History Museum will be open all weekend (and Monday) from 10am to 5pm!
Museum Hours:
The Sacramento History Museum's hours are 10:00 a.m. – 5:00 p.m., 7 days a week.  Last admissions are sold at 4:30 p.m. 
More Tours Mean More Fun!
Give yourself the gift of adventure, history, and maybe even a bit of time travel when you book your tickets for our 2018 tours. Tickets are on sale for Gold Fever!, Underground Tours, and the After Hours Underground Tours. We're offering 7 times the fun from Memorial Day through Labor Day as our Underground Tours go to 7 days-a-week!   And don't miss our Exclusive Gold Fever! Tours only on weekends! Click Here for the Tour Page.

It's Blue Star Museum Time Again

The Sacramento History Museum is is proud to be one of seven Sacramento area museums who will offer free admission to active military and their families through Labor Day (September 3), 2018. Blue Star Museums is a collaboration among the National Endowment for the Arts, Blue Star Families, the Department of Defense and more than 2,000 museums across America to offer free admission to all active duty military personnel and their families starting the Saturday of Memorial Day weekend (May 26) and continuing through Labor Day (September 3), 2018.
Old Sacramento History Camp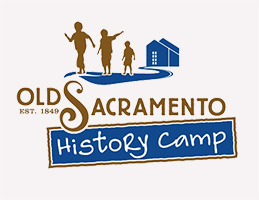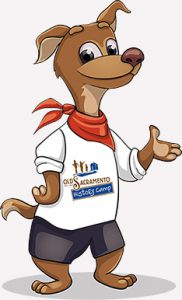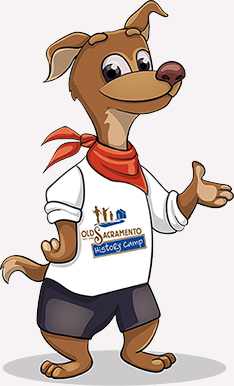 Calling all Parents & Guardians! Old Sacramento History Camp is on for July 2018! History Camp is for children in 1st -7th grade. Book your child's place now! Week 2 Gold Fever! (July 16-20) is already sold out! Your child will have a blast at one, or all of our camp sessions. Each session is fun and educational!!! Spots are selling out quickly, so book your child's place now! Click Here to view more information about History Camp 2018!