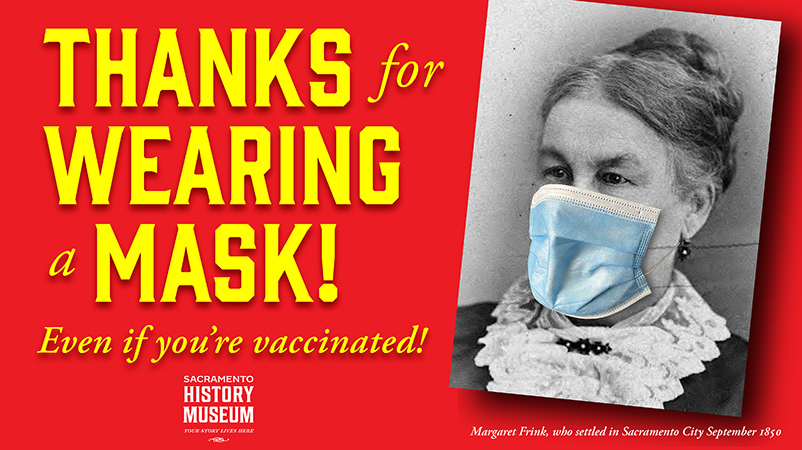 Welcome to the Sacramento History Museum! Here's what you can expect on your next visit.
We are open seven days-a-week from 10 a.m. to 5 p.m. with last tickets sold at 4:30 p.m.
WHAT HAS CHANGED?  Due to the continued day-over-day case rate increases of COVID-19 from the highly infectious Delta variant, the Sacramento County Public Health Officer has issued a health order requiring masking indoors regardless of vaccination status. Guests will not be asked for verification of vaccination.
WHAT REMAINS THE SAME? Hand sanitizing stations will remain throughout the Museum. Hands free check-out option will be available. During tours, masks are not required outside but are required when entering underground spaces.