Think about Sacramento's past and the Gold Rush comes to mind.  But that's only part of the story.
The Sacramento History Museum is dedicated to Sacramento's rich and diverse history.  Our galleries and exhibits explore the history and stories of the area's first inhabitants, the pioneers who settled here during the Gold Rush, life on the farm, and more.  The Museum also features interactive exhibits that bring to life the people and events of Sacramento and its unique place in the history of California and the nation.
Museum Hours:
The Sacramento History Museum's hours are 10:00 a.m. – 5:00 p.m., 7 days a week.  Last admissions are sold at 4:30 p.m.
Spring Means More Old Sacramento Tours!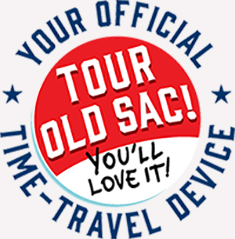 Help us celebrate our 10th season of Underground Tours, Monday – Friday at 1pm, and Saturday and Sunday at 11am, noon, 12:30, 1:30, 2pm, and 3pm. Tours departing from the Sacramento History Museum.
Try your luck in the rough-and-tumble Gold Rush, with the Gold Fever! Game. Get the fever, Saturdays & Sundays at 10:30am, noon, and 1:30pm, departing from the Visitor's Center at 1001 2nd Street. Tours fill up quickly, so book your space now!  Click Here for the Tour Page.
This is Really BIG!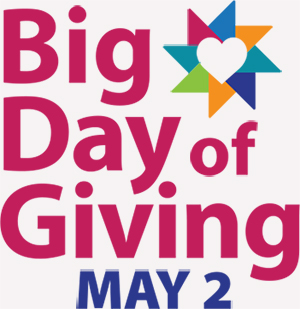 Don't miss your chance to be part of something BIG! May 2nd is Big Day of Giving in the Sacramento region. On May 2nd we will have 24 hours to raise funding to help keep our wide variety of educational programs for all ages and grade levels and summer History Camp running. With your support, more children will have the opportunity to learn about their heritage, the importance of Sacramento's past, and new exhibits will continue to be created featuring priceless artifacts.
Want to join in? Big Day of Giving might not start until May 2, but you can schedule your gift online today!
Here's what to do:
1. Go to www.bigdayofgiving.org/sachistorymuseum
2. Spread the word. Tell your friends, share on social media. This is a chance to be part of something big!
Thank you in advance for your generosity. Together we can make HISTORY!
Join us for the Gold Spike Lecture Series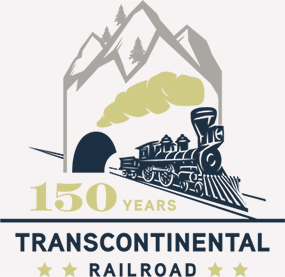 Timed to commemorate the 150th anniversary of the completion of the Transcontinental Railroad, the Sacramento History Museum – in partnership with the California State Railroad Museum, Center for Sacramento History and the Crocker Art Museum – is proud to present the Gold Spike Lecture Series that will take place April through September 2019. 
Earmarked by an exciting line-up of guest speakers and a variety of compelling topics, the lectures and book signing events will take place at the Sacramento History Museum, the California Railroad Museum, and the Crocker Art Gallery. For more information, Click Here.  
Old Sacramento History Camp is Coming!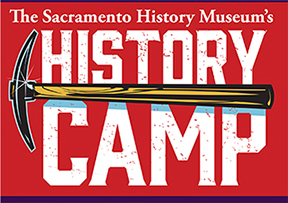 Old Sacramento History Camp is a day camp for children in 1st -7th grade, that provides a safe, fun, and educational experience.  Campers take part in field trips to historic sites and museums in the Sacramento area, arts and crafts, games, and outdoor activities.  History Camp Directors create daily schedules that ensure there is never a dull moment at camp. Spots fill up quickly, so register now! To find out more, Click Here.
It's Time For Field Trips!
We are still accepting school programs and will continue to hold school programs using Old Sacramento as our classroom. Programs include  Sacramento History programs, Gold Rush programs, Underground, Gold Fever! tours, and more. To find out more, Click Here.