Think about Sacramento's past and the Gold Rush comes to mind.  But that's only part of the story.
The Sacramento History Museum is dedicated to Sacramento's rich and diverse history.  Our galleries and exhibits explore the history and stories of the area's first inhabitants, the pioneers who settled here during the Gold Rush, life on the farm, and more.  The Museum also features interactive exhibits that bring to life the people and events of Sacramento and its unique place in the history of California and the nation.
Museum Hours:
The Sacramento History Museum's hours are 10:00 a.m. – 5:00 p.m., 7 days a week.  Last admissions are sold at 4:30 p.m.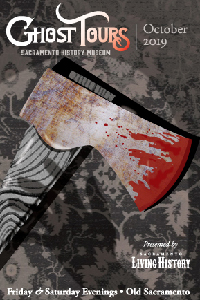 Ghost Tours Tickets are on sale NOW!
Something wicked this way comes! Tickets are on sale now for our Murderers, Mayhem, and Tragedies Ghost Tours! These tours tell historic true macabre tales from the late 19th century, and are separate from our Underground Tours. Tours run Fridays and Saturdays from October 11 – 26, every half-hour from 6:30 p.m. to 9 p.m. Grab your tickets before they disappear. To find out more, Click Here.
Smithsonian Magazine Museum Day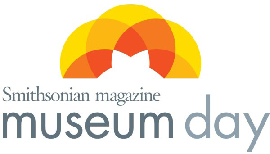 Museum Day will be celebrated on Saturday, September 21st and the Sacramento History Museum is providing free admission when you present your Museum Day ticket. It's an annual effort to provide an opportunity for consumers throughout the United States to enjoy and share in dynamic heritage and cultural institutions for free.
Tickets for the 15th Annual Smithsonian Magazine Museum Day are available for download by clicking HERE. No purchase is necessary but advance registration and a valid email address are required to obtain an event ticket good for two guests. The special free admission offer is limited to one ticket per household. A printed or digital ticket must be presented at the time of admission. An official Smithsonian Magazine Museum Day ticket is valid for entry to just one of the participating museums that must be identified when requesting a free ticket. For more information, please visit https://www.smithsonianmag.com/museumday/museum-day-2019/faq/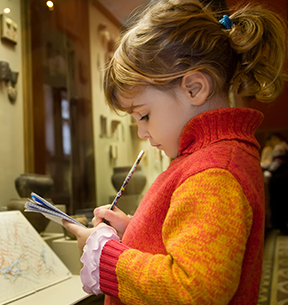 It's Time to Plan Field Trips!
It's September, and that means it's time to start planning class field trips! We are accepting school programs using Old Sacramento as our classroom. Programs include  Sacramento History programs, Gold Rush programs, Underground and Gold Fever! tours, and Outreach programs where we bring the Museum to your classroom! To find out more, Click Here.

Become a Time Traveler this Autumn!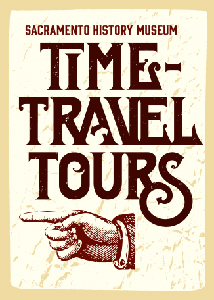 Our 10th season of Underground Tours continues, Thursdays and Fridays at 11 a.m., 12:30, and 2 p.m., Saturdays, every half hour from 10:30 a.m. to 3:00 p.m., plus 4 p.m., and Sundays every half hour from 10:30 a.m. to 3:00 p.m. Tours depart from the Sacramento History Museum.
Or, become one of the real-life rascals who scratched and clawed to make Sacramento City the center of the Gold Rush. The Gold Fever! Game throws in elements of chance that may change your fate. Catch our Gold Fever! Game/Tour weekends, at 10:30 a.m., noon and 1:30 p.m. Tours leave from the Visitors Center.
Our Underground After Hours tours are coming to the end of the season, so grab a space while you can, Thursday through Saturday nights at 6pm. Your guides for Underground After Hours divulge matters they just can't discuss on the daytime tours: Murder, mischief, madness, mayhem – and madams! Guests must be 21 or over.  For Time Travel tickets, Click Here.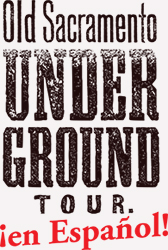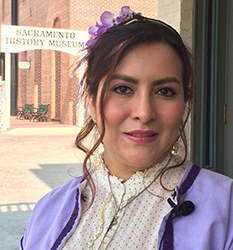 Cada segundo domingo presentaremos una gira de habla hispana a las 3:00 pm. Obtenga sus boletos en http://sachistorymuseum.org/tours/spanish-speaking-underground-tours/
We are Pleased to Announce an Addition to our Underground Tour Program, Special Spanish-Speaking Tours on the Second Sunday Each Month.
Spanish-speaking Old Sacramento Underground Tours are available at 3 p.m. on the Second Sunday of each month.
Tours fill up quickly, so book your space now!  Click Here for tickets.